The holidays were great at the new home. We kicked off the season with our first house party, but unlike other years, we had kids this time. It was great to see our friends from the clubbing days as well as friends from work and even Eric & Rory from our high school days. It was nice to have the kids room upstairs for the kiddies to play in while the parents hung out downstairs. We also had the UFC fight (Jose Aldo vs. Connor McGreggor) playing, it ended up being a super quick fight.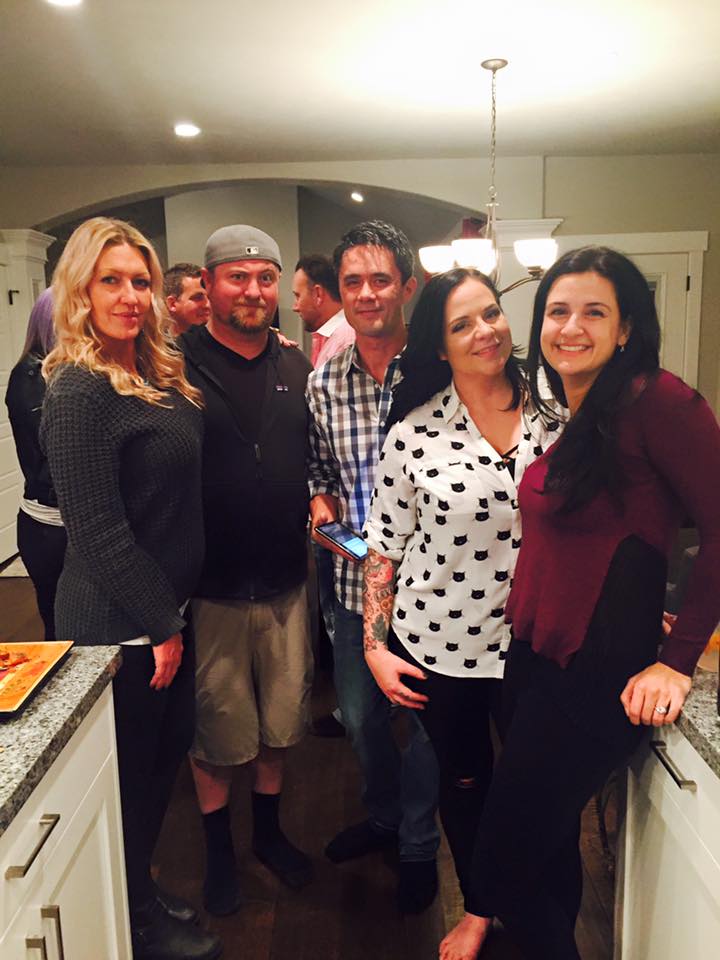 The following weekend, we had CompHealth's company party downtown. It was fun to get dressed up and go downtown for the evening. The event was held at the Salt Palace and we had a nice cocktail hour followed by dinner and a night of dancing. I feel so lucky to be a part of such a great company. That evening we were able to hang out with a lot of my team members as well as Angie's sister and husband (Alisa and Matt). We took it kind of easy that evening and left around 11pm.
A couple of days later, we had a little party at the house for Liam's 3rd birthday party. Marcus brought over his kids, Dave and Moka stopped by, Stevie and Luis brought Gallileau, and Matt and Alisa stopped by as well. We ordered a bunch of pizza's and got a cake from Cold Stone. But the best part of the day was watching the new Star Wars with Liam and Angie earlier in the day. I got chills as the movie started and thought it was one of the best episodes. It was truly memorable being able to see Start Wars when Liam is 3 years old, and I was 3 when I saw it for the first time.
Christmas Eve and Christmas Day was exactly how it should be. On Christmas Eve we had a white out storm as Angie, Liam and I hung out by the fireplace and opened some Christmas presents. We also got a new set of Jammies (Star Wars for me and Mickey and Minnie for Liam and Angie). On Christmas morning, I woke up before Liam and I was so excited for him to see his presents, Angie and I woke him up and also recorded him. Angie got him a wonderful race car roller coaster set that he loves. It was so fun seeing how excited he was for that. Later in the day, Angie's father stopped by to visit for a while.
Our New Years was probably one of the most laid back ones that I have had in a long time. Angie and I had just a few guests over, Misti, Marcus, Dave and Moka and Kenyon. We got some take out food from Goodwood barbeque and hung out for a while, then busted out our Cards Against Humanity that I got for Christmas and played for a few hours. After that, Marcus and I listened to Trance music for hours on end while Angie and Misti talked.  We ended up staying awake all night, then hanging out most of the next day. The kids played and played, and later in the afternoon I think I got a little annoyed because I hadn't slept at all. The next day we just chilled out and watched movies.