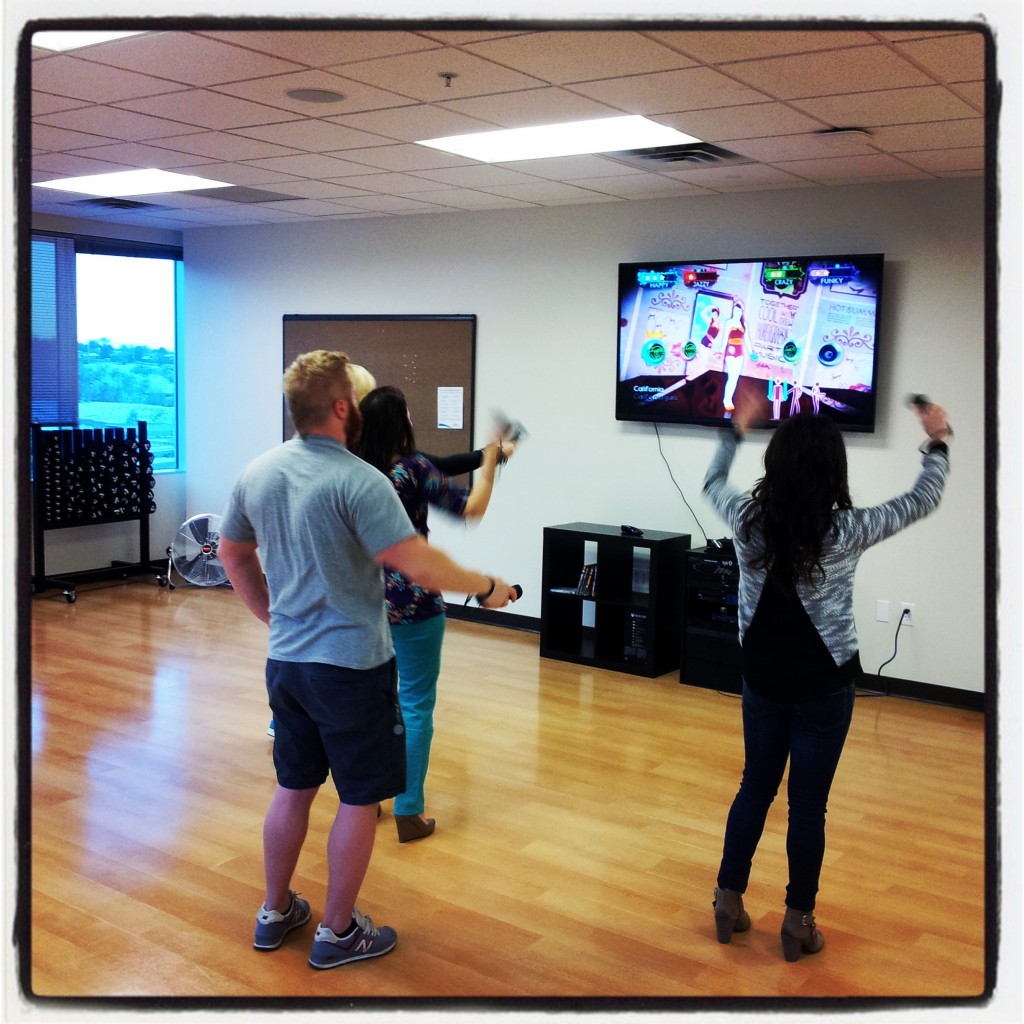 Wow, I cannot believe how fast my 2 months of training at CHG went. Today after 8 weeks, I graduated from CORE and joined the rest of my team in General Surgery. I have to say I have had an amazing first two months there, so many great days that makes me so happy and excited to be there. This week CHG cracked the top Fortune Magazine's top 100 places to work for the 5th year in a row and I am so excited.
This week went well, I had a great time making phone calls, being excited to go to work, building presents and prospecting to find new doctors to work with. Another exciting part of this week is I got 3 confirmations, something that apparently is very rare. One of the jobs had falloff within a day because of some strange issue with transferring a DEA, but I had another job that ended up to be a perfect fit. It is so strange how a job can come up and get filled so fast. I was actually calling on a particular job, not even thinking about one of the doctors I was working with. I tried presenting him to a separate Illinois job, which fell through, then another urgent job came up, one that I had already worked on, and we were able to put a deal together at the last moment.
This made for an amazing graduation week for me. Coming into CORE, we were told that we needed to get at least 1 present during that time. I was able to get one within the first week, and within 2 weeks I had racked up a five day streak. During the first couple of weeks, there was another guy that was close to graduation, I heard him on the phone and he sounded great. I saw him book some days right before he left CORE and this really motivated me to do the same. As the weeks went by, I got present after present, they started to come so easy to me. I think I left core with about 30+ presents and felt great about that. But the best feeling was not just booking days for the first time, but doing it again before I left.
I have immense pride in doing a good job, and work so hard to do what I need to do to be the best that I can be. To me it is more motivating to be recognized for going above and beyond then financially. I also take pride in being a team player and keeping it real. Today we had a test in the morning then went upstairs for a mini graduation ceremony, and after that we went over to our teams. It was a fun time, we each were honored for a specific strength that we had, and mine was "MVP" which felt great to me!
The first hour on my team felt so weird, but once I got all of my stuff set up, I started getting some calls in and talking with some doctors. I started getting some momentum and found a couple really good leads, as well as got a few deals lined up and ready to go. Towards the end of the day, the team took some time out and gave me a card and had me do my 'dance' to get on the team, this is a tradition when you book your first days. It was great and I feel really at home with my team. A lot of people said that it was a hard transition going from CORE onto the team, and I anticipated it might be like that for me, but so far it felt really good, I had a lot of nice people come up and talk with me today. The last part of the day was the best because I was able to have some great conversation with some of the management, they came and congratulated me on my successes so far, and I was even asked to speak next week at the "Making a difference meeting" to tell my story.
Tonight I have been working on different ideas to put myself as far ahead as possible and really keep the momentum going. I realize a lot of this could be beginners luck, but at the same time I have had some good consistency. I am building a database of Grade "A" doctors to work with, and thinking of ways that I can use LinkdIn and other tools to build my business.