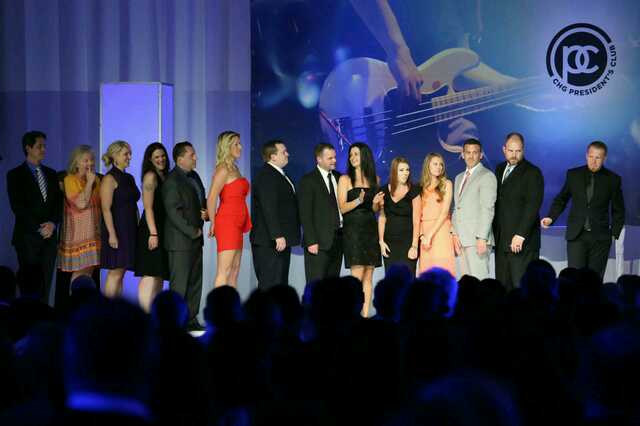 What an amazing trip this was this year for Presidents Club. Our company certainly upped the bar with this trip, everything was so well thought out. The Hard Rock Hotel all inclusive was simply amazing, the food was superb, the events were fun. We were worried that the all inclusive would be tacky or cheap but this was not the case.
We let Liam stay with Alissa and Matt and brought him over to their house the night before. It was so exciting getting ready and having such a great trip ahead of us. We went to bed but I had such a hard time sleeping because I was so excited. I probably only got 2 hours of sleep that night. We had to get up at 3:30 AM to get ready to go to the airport, lucky thing we did because Angie's ticket got accidentally cancelled. Luckily we had such a nice rep at the kiosk who helped us get another ticket for her. I sent an email and they were able to get her taken care of for the parties.
We got into Puerto Vallarta about 2pm and they had a nice greeting for us as we got there. All of the executives were at the front welcoming people in, then there was a nice reception in the hotel lobby with food, photos and gifts. This was such an exciting time for us as so many friends arrived. They were even giving us out $300 pairs of Maui Jim sunglasses. We ate a bite of food then finally got checked in, then went down and hung out at the pool for a couple of hours before starting to get ready for the reception.
The reception Rock Star theme party was a blast. They had so many buffet tables out with some great food, and passed out drinks to everyone. The party was amazing with a great rock star band. After the main party, Angie was really tired so she went back to the room while I went out for some adventures with my co-workers. We ended up going to a bar that was in the resort, the band was great and everyone was dancing and drinking the night away. It was great to see some of the team leaders cutting loose.
The next day I was a bit hung over and we just chilled at the pool most of the day. I did a horrible job of putting on sun screen and ended up with an ugly looking burn on my neck and chest. That night we went and did group photos as well as an awards rehearsal, but it was more of a pain than anything. That night was fun because they had some excellent Mexican food buffets out in the courtyard along with some street vendors.
Saturday morning we hung out at the beach and I was able to do some boogie boarding with Mark. The evening was fun to get all dressed up and go to the Awards Ceremony, then Dinner outside then a great ball room dance party, and then an after party at the club. There was a lot to do but Angie and I were exhausted and went to bed at a reasonable time.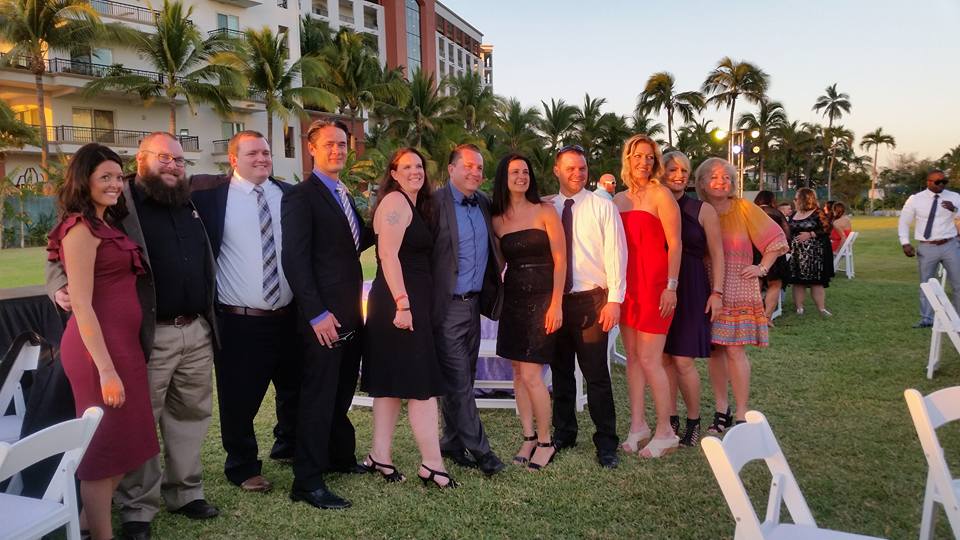 Sunday was nice for Angie and she went to the spa for a facial, then we went to breakfast. After breakfast we were able to catch a bus to Puerto Vallarta, but we really didn't do too much except walk up and down the board walk. It was so hot and humid and we were pretty exhausted from the previous days, that we really didn't spend too much time in the City, other than to just look around. Later that night we went to dinner with the rest of the team at an Asian Fusion restaurant, then Angie and I walked around outside and enjoyed a 2nd desert.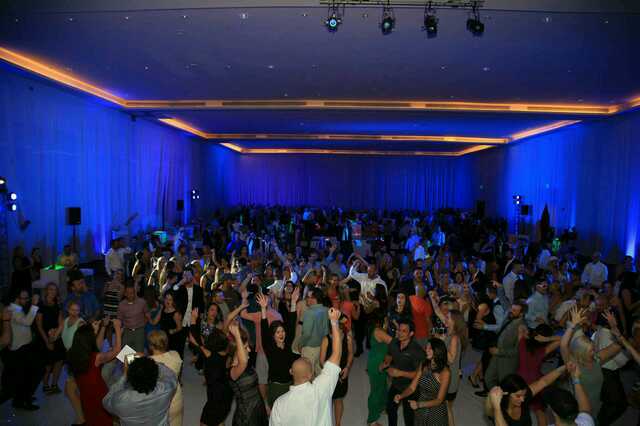 On the last day, we got everything packed up and then just hung out at the pool for a couple of hours until our bus was ready to pick us up. I had a few drinks and played Pool Pictionary with a friend from work. The flight home took a long time and we almost missed our connecting flight to Utah because we were delayed on the runway for so long. We weren't able to get home until after midnight, and Liam was so happy to see us and didn't get the separation anxiety that he had the year before.
It was a great trip but I was happy to be home. I was just so impressed with the quality of food and service at the Hard Rock in Puerto Vallarta.