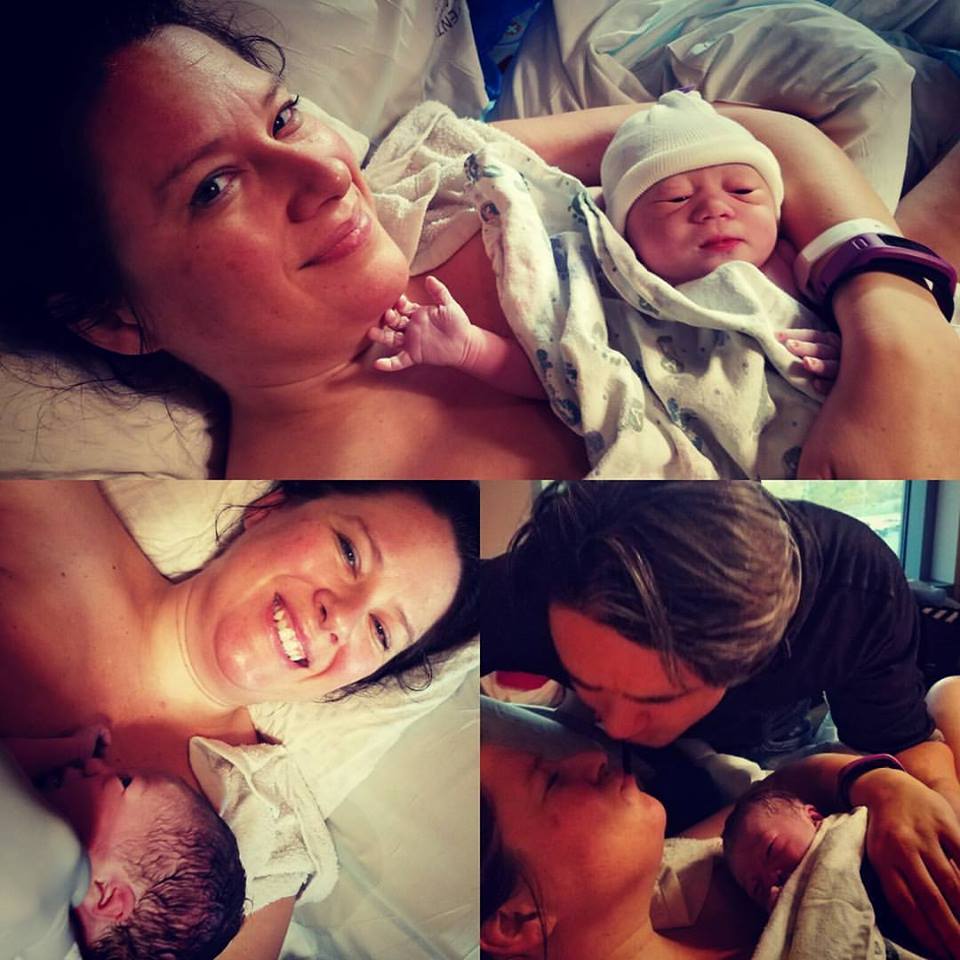 Friday October 28th was the happiest day of my life as my baby girl Seneca was born at 8:19 in the morning after a long 15 hour labor by my wife.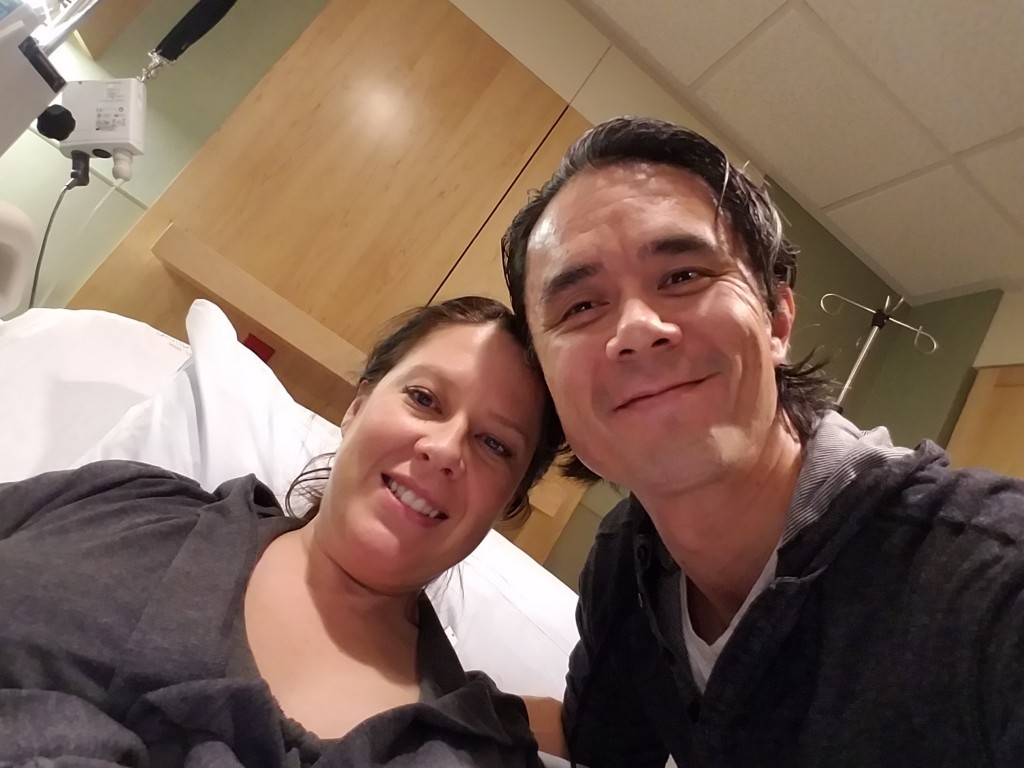 This has been a long year and a half for Angie, we had been trying to get pregnant for the last several years but became more deliberate after we starting seeing a fertilization specialist who gave us some different options but ultimately at Angie's age, we needed to go for the option with the highest possibility of success which was IVF. Luckily Angela's insurance was able to pay for up to 6 rounds of IVF, but even so, at 40 years old we had a small chance of success, less than 15% chance but the way I thought of it was that we had a 90% chance if we did it 6 times. The first two times were unsuccessful and Angie had to take a large amount of very specific hormones to make it work, she definitely went through a lot to make it happen. Finally, in February we got the news that we were pregnant and were so happy, but in for many months of worry as we knew how fragile those little cells could be. In the first trimester, we had a big scare because Angie lost a lot of blood but after we went to the hospital we found out it was a cyst and not a miscarriage. I felt so lucky but all along I have been anxious about her birth.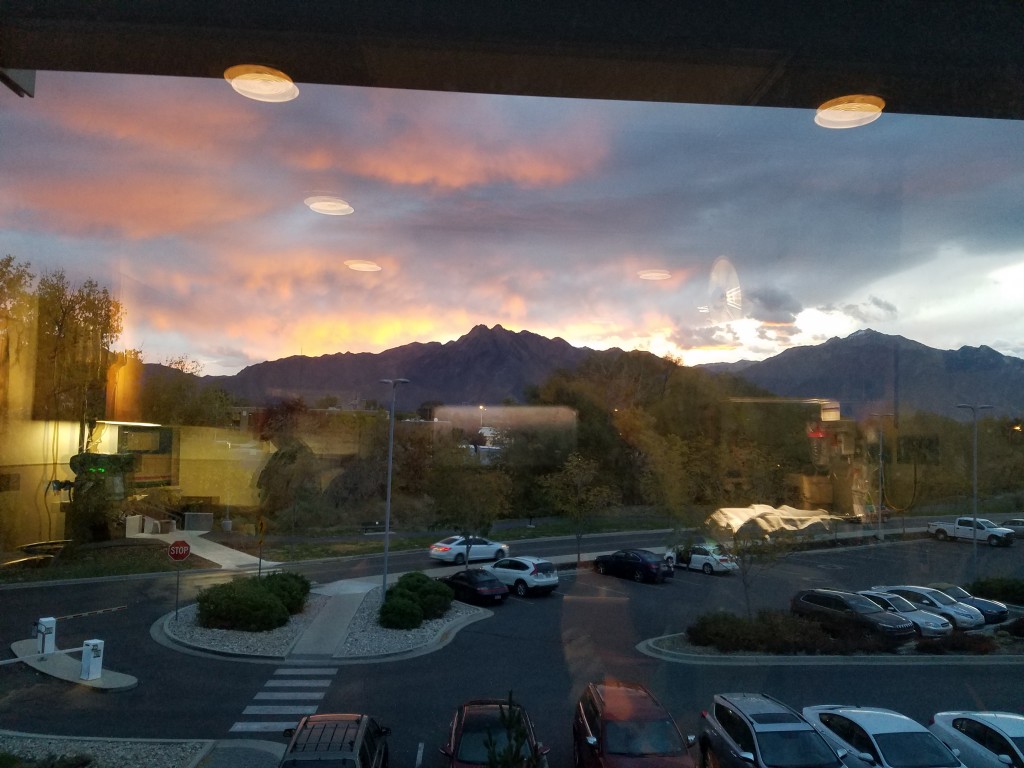 Baby boy or baby girl?
I would have been just as happy with either a boy or a girl. On one hand, it was nice to have Liam and I love bonding with a boy and love having a little side kick, also I would have loved to have a boy to carry on the Parsons name (hopefully Liam can do that for us). On the other hand, Angie really has always wanted to have a little girl, and it would be so nice to have one of each in our family. I have also wanted to have a girl just so that I would have an opportunity to give this little girl everything in the world that I think Angela should have had when she was a child. Well in the first part of April we were allowed to do a test that determined our baby's sex and also run some tests for chromosome disorders. When we were at Disneyland we were in our hotel when we found out that we were going to have a baby girl, it was so exciting and I love that Angie has the opportunity to have a little girl.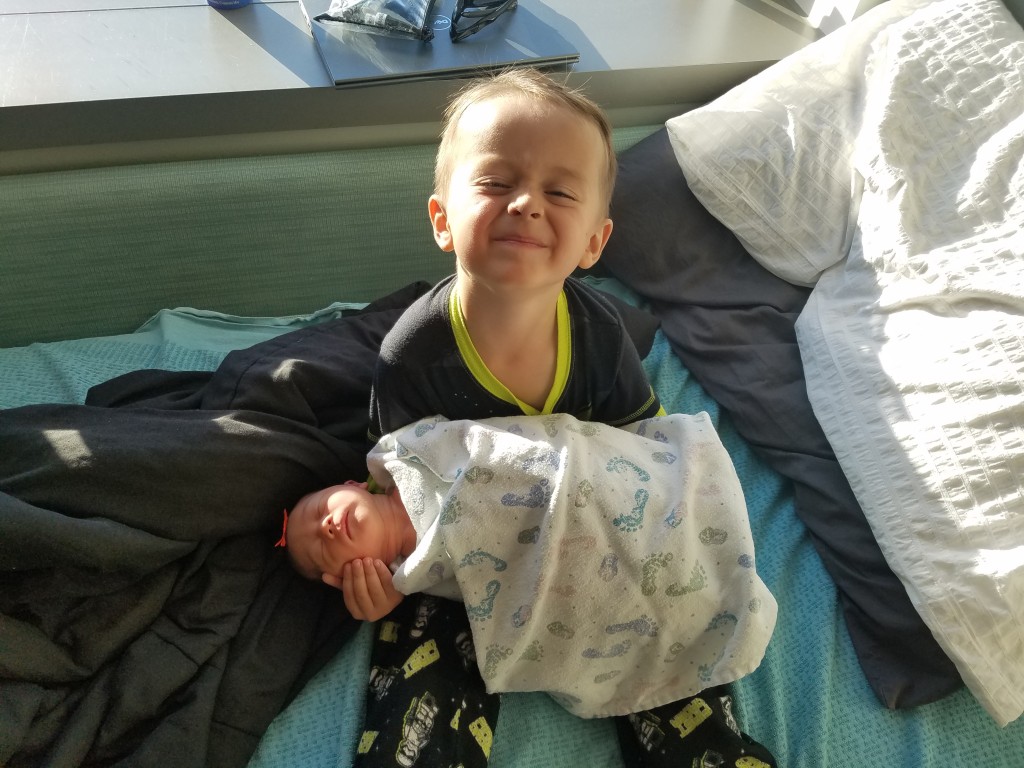 Baby's name:
We played around with a few different names, at first we thought we were going to name her "Maya" or "Maya Rey", after that we started thinking of "Aviana", Angie also liked "Zaylee" but I never really got interested in those names. One day I mentioned Seneca, who was a friend of mine since high school, and Angie also met Seneca in a yoga class. We both really liked that name and decided that would be our baby's name. When my old friend Seneca learnt that would be our baby's name, she said she looked forward to meeting her because she has never met anyone else with that name. We always get compliments on how beautiful that name is and know that it will be quite unique.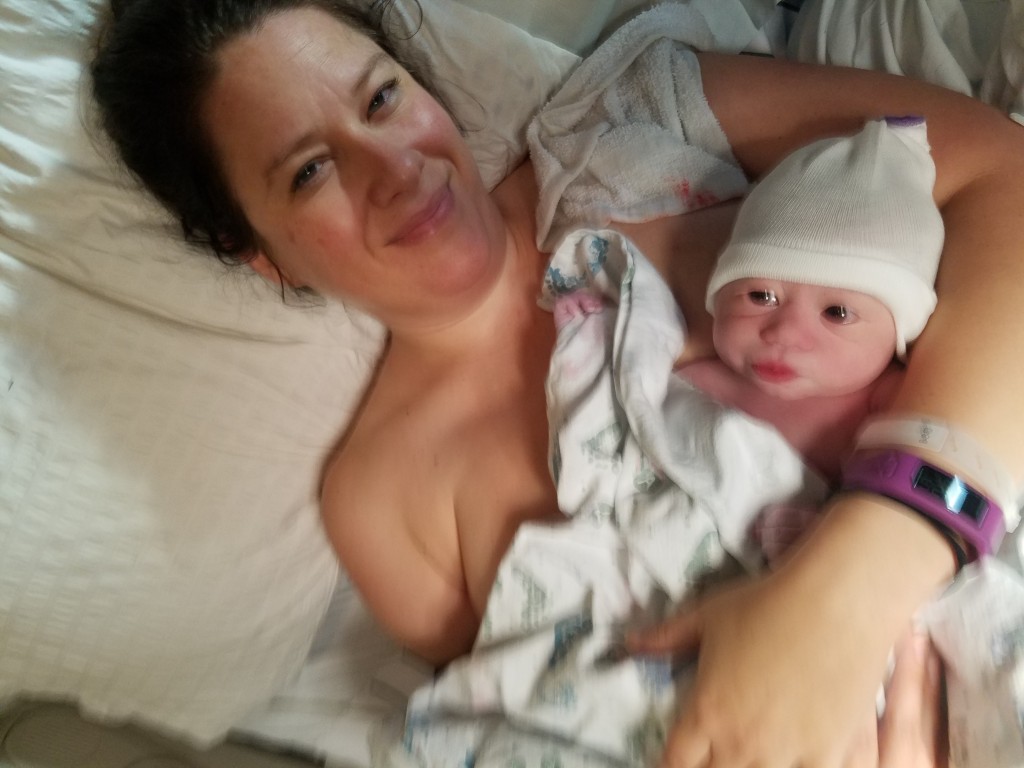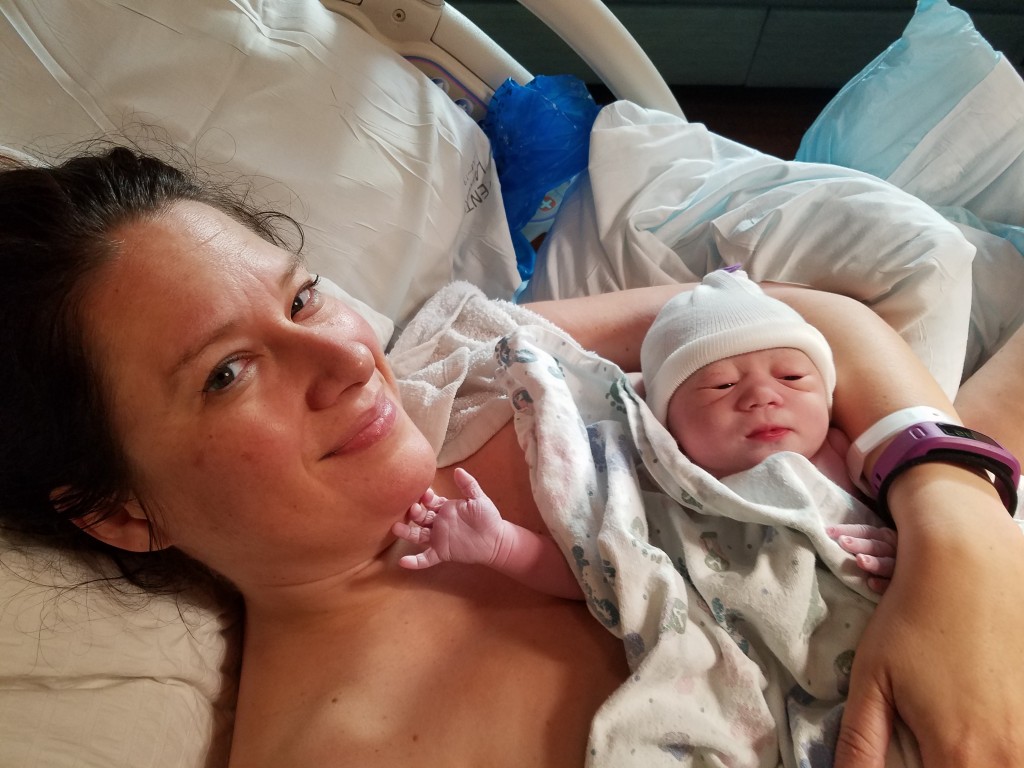 Hypnobirthing Classes
Angie decided that she wanted to do the birth naturally and through a few recommendations, decided to do 'hypnobirthing' which I didn't quite understand until we went to the classes which consisted of 5 x 3 hour long classes during August. Once I got into the classes I started to understand what hypnobirthing was and was very fascinated with the idea. The classes talked about a peaceful way to have a child naturally and that using visualization, meditation and coaching could help with the natural birth. I enjoyed doing these classes and the teacher did a great job. Also during August we did an 8 hour child birthing crash course on a Saturday, as well as a Friday night hour long class for Liam on being a 'big brother'.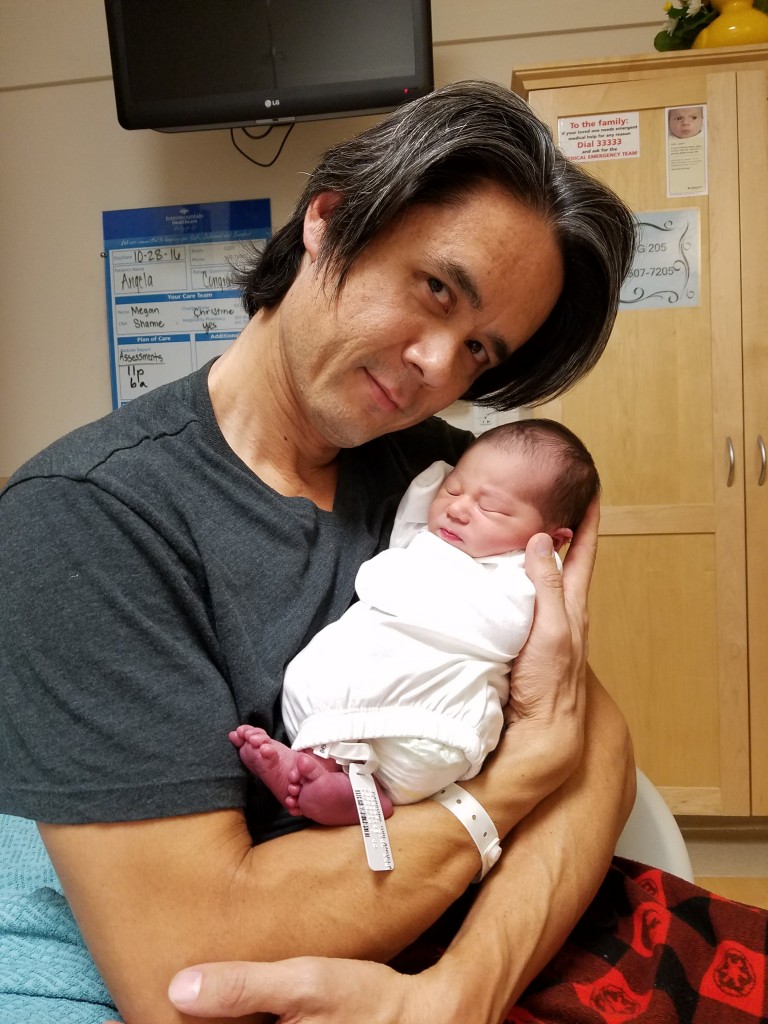 The pregnancy:
Angie did well for the entire pregnancy, she was somewhat sick during the first trimester but never threw up. The second trimester was during the summer and I remember Angie feeling really hot all of the time. The last trimester Angie struggled with her mobility and her sleeping. During the last few weeks, she had a couple of times where she didn't feel baby Seneca moving and went to get it checked out. Baby was fine but they said her fluid levels were low so she needed to drink lots of water.
The baby's due date was November 4th, but Angie and I were doing our best to be prepared ahead of time. We had an idea that Seneca would come early and on October 27th, I got a call from Angie saying she was going in because she had not felt Seneca moving very much. When she got in for her checkup, they said they wanted to head over to delivery and get ready to have the baby because she wouldn't be safe with such low fluid. It took a while for it to really hit me and I had some stuff to do at work to be able to leave for 2 weeks, also I had to go home and get Liam and drop him off with the neighbors. I didn't know if they mean that we would have to do a c-section or have an induced labor.
It took me about 2 hours to wrap up my work and then I left around 5pm and headed over to my house to grab all of the things we needed for a hospital stay. I also dropped Liam off at Tiffany (our neighbors) house around 6pm, then headed over to the hospital and arrived around 6:30pm. When I got into the delivery room, Angie and our doula Kristen were hanging out just casually talking, and let me know they were going to induce her with some Pitocin. From there it was really just a long waiting game and several hours went by where we talked and listened to casual music as Angie got dilated. They inserted a catheter that would help push on both sides of her cervix to help open it up, but it was extremely painful and she had to endure that for several hours until she reached a 4cm dilation.
About 2pm they removed the catheter and Angie felt some immediate relief, but then the started upping the Pitocin and the contractions became stronger and stronger. We laughed and joked around for quite a while, and went on walks around the hospital hallways. Kristen and I took turns taking short little naps and massaging Angela, but neither of us got much sleep. I was so concerned for Angie getting tired, and in the back of my mind I wondered if she would consider getting an epidural, but by 3 or 4 in the morning I knew the contractions were growing so strong that we were likely past the point of no return. As the contractions got stronger and stronger, I spent a lot of time trying to help her get her mind off the pain by helping her visualize being in a peaceful place and using some of the techniques I learned in our hypnobirthing class.
Around 5am it seemed like the dilations were not going as fast as we would like and the nurses and doula agreed that it would be a good idea to break Angie's water. It took a little bit to get the resident OB to come in and break her water. I remember my stomach was sick and I had to go to the bathroom, by the time I came back from the bathroom, Angie was in a full labor. Angie's OB was just getting in by this time and would help with the delivery. At this point, Angie could no longer keep her mind off the contractions, each one lasted about 10-12 seconds but it must have felt like a lifetime. I was holding her hand and she would pull so hard on me and then she started screaming, it was hard for me to watch her go through this. I tried to get Angie to focus on the sunrise that was coming up over the mountain but there was no way she could put her mind on that.
When the OB came down, she could tell the baby was stressed because her heart rate would drop during each contraction. She inserted an electrode onto the baby's head to help observer her heart beat better. I sensed something was going wrong because the staff and OB seemed to become a lot more 'serious'. The OB started getting stern with her guidance and started to yell at Angie to push and push harder. The scariest part was when she told Angie that she had to push hard because the baby was stressed. Angie pushed and the head started to pop out and the OB told us she had a hairy head, which gave me some relief. A few more hard pushes and finally the baby popped out, they put her right on Angie's chest and before I knew it, I was cutting the cord. It was such a relief to have her out and such a miracle after almost 2 years of work.
Seneca was born at 8:19am and weighed in at 6lbs 8oz. I was so emotional and so happy to have my baby girl born and I just soaked it all in. The sun was just peaking over Mount Olympus when it happened. I took some photos and put the word out to my parents and Angie's dad. He was the first to arrive around 9am when Angie was recovering and with the baby. Kristen, with a job well done, left after an exhausting night. I stepped out of the room for a few minutes when they were giving my baby her shots because she was crying so hard, but I wasn't worried, just full of emotion. After an hour, we were transferred upstairs to a recovery room where we have been for the last few days. Angie and I were so exhausted, I had been up for over 24 hours and Angie had been up for nearly as long but with a full 15 hours of labor, what a champion.
The support we have had:
The support for our baby has been so unbelievable. We have had some amazing friends and family helping us out. We had many beautiful baby showers that provided us with so many great gifts to help our baby with a great start. Angie was a little worried about some of the showers because invitations  went out so late, but they really all were great and shows how many amazing friends we have. My parents have been helping to watch Liam while I am here in the hospital helping Seneca get her strength and eating up. We had some good visits from friends such as Alexa, Lisa, Angie's dad and Lolli, even Marcus came by to bring some gifts for both Seneca and Liam.